San Diego Art Events at Ray Street Custom Framing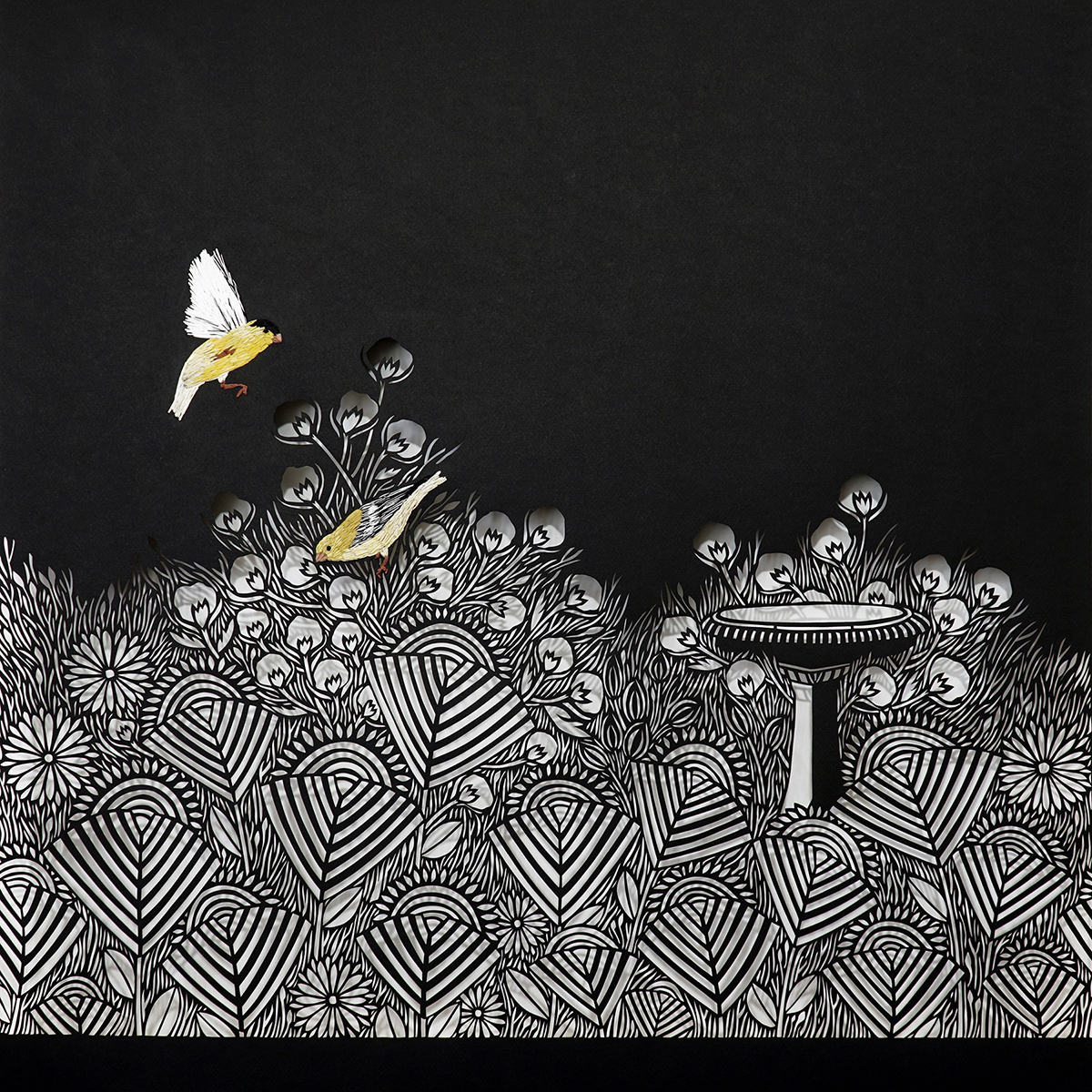 September 9 – December 23, 2017
Born and raised in India in an extended family and influenced by folk art traditions from India, Bhavna Mehta describes her work: "I draw with a knife and paint with thread, cutting and sewing paper to tell visual stories." Figures, botanical motifs, symbolic elements and words form intricate connections within and beyond her cut paper and embroidery pieces.
Recently Mehta's work has been featured at the Oceanside Museum of Art, the San Diego Art Institute, Nasty Women San Diego, and the South Bay Contemporary Gallery. You may have also seen her covered by the San Diego Union Tribune, San Diego City Beat, and the Washington Post.
View more of Mehta's art at bhavnamehta.com.
Mehta's works will remain on display during regular store hours, Tuesday – Saturday 11am-6pm, through the end of the year.